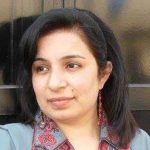 About Candidate
Ms. Fahmida
Address – H.No. A- 32/100 Abdullah Town Naseem Nagar, Qasimabad, Hyderabad, Pakistan
Mobile – 00923320314821 (wattsapp)
Email – fsnlibra1976khi@hotmail.com
Date 29 October 2023
Dear HR Manager,
I am writing in regard to Health Care Assistant .
I have Full Driving license and I am a good driver. My IELTS Score is 5.5 but my communication skills in English are very good.
I am soft spoken with good sense of humor, positive, flexible, friendly, reliable, trustworthy and committed, situations handler and enjoy dealing with patients and others.
I am a dedicated and compassionate individual who strives to provide the best care I possibly can to patients.
I'm excited by the prospect of working for a highly recognized long-term care facility, and I believe that my patient care skills make me a natural fit for this position.
I have more than five years experience of working with patients in the capacity of Patient Care and Nursing Assistant at Jeejal Mao Hospital and Care Homes and In house patient Care on their own houses.
Before enrolling in the Nursing Assistant program, I worked at Jeejal Mao Hospital as Medical Receptionist for five years, which allowed me to gain knowledge, skills and understanding of the needs of patients.
I passed the Nursing Assistant competency exam to earn the Certified Nursing Assistant (CNA) credential.
I have experience performing Care Assistant duties, including feeding, grooming and bathing patients while helping them with their other basic care needs.
I assist the nurses with their daily duties when needed. My compassion for patients, along with my ability to communicate well with them, has always made me an asset in the workplace.
I feel that my patient-driven approach, CNA skills and desire to learn new roles will also make me an asset for your organization.
Thank you in advance for your time and consideration. I look forward to meeting and speaking with you so I can learn more about the position.
If you have any questions, please feel free to contact me at your convenience.
Sincerely
Fahmida Abdul Rauf (Fams)
Location
Education
N
Amazing Grace Institute of Nursing
One-year Certificate of Nursing Aid Amazing Grace Institute of Nursing, Anatomy & Physiology, Fundamental of Nursing , Microbiology, Computer Basics and English
B
Bachelors of Computer Science
V
Bachelors Of Arts Economics Education Sindhi
P
Post Graduate Diploma in Management Studies
P
Post Graduate Diploma in Business Management